My friend and roommate Jeffrey recently showed me Pacific Rim for the first time (I missed it in theaters). For the most part, I thought it was fun – I mean, it was overwrought and cliché, and I didn't care about any of the characters, but I went in expecting big, dumb, goofy robot / monster fights, and that's what I enjoyed about the film.
And one character, more than any other, summed up the big, dumb, goofy fun aspect of the film – Hannibal Chau, played by the great Ron Perlman.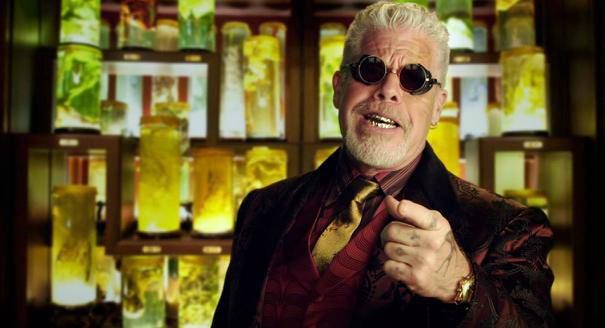 For those who haven't seen it, some minor spoilers for the film follow.
Continue reading What Death Means in Film, or How the Coolest Character in 'Pacific Rim' Ruins the Movie [Opinion] →
What's your favorite superhero and supervillian?
I'll be honest, considering how much time I spend thinking about comic books and superheroes, I have a hard time pinning down a favorite supervillain. I think the main reason for that is how much the quality of a supervillain can depend on the writer; A talented writer can turn even the least interesting villains into genuine threats (Kraven the Hunter was a fun concept, but compared to most of Spider-Man's rogues gallery he was fairly one-dimensional, until "Kraven's Last Hunt" writer J.M. DeMatteis managed to make him an incredibly engaging villain). On the other hand, a terrible writer can ruin great villains (like when Brad Meltzer turned Dr. Light into a serial rapist in "Identity Crisis").
However, I have noticed that most villains, especially in comic books, tend to break down into one of two categories – the Sympathetic Villain and the Monster.
Continue reading Magneto, the Joker, and the Supervillain Sympathy Spectrum →